LRT inquiry lawyer takes a run at 'on time and on price range'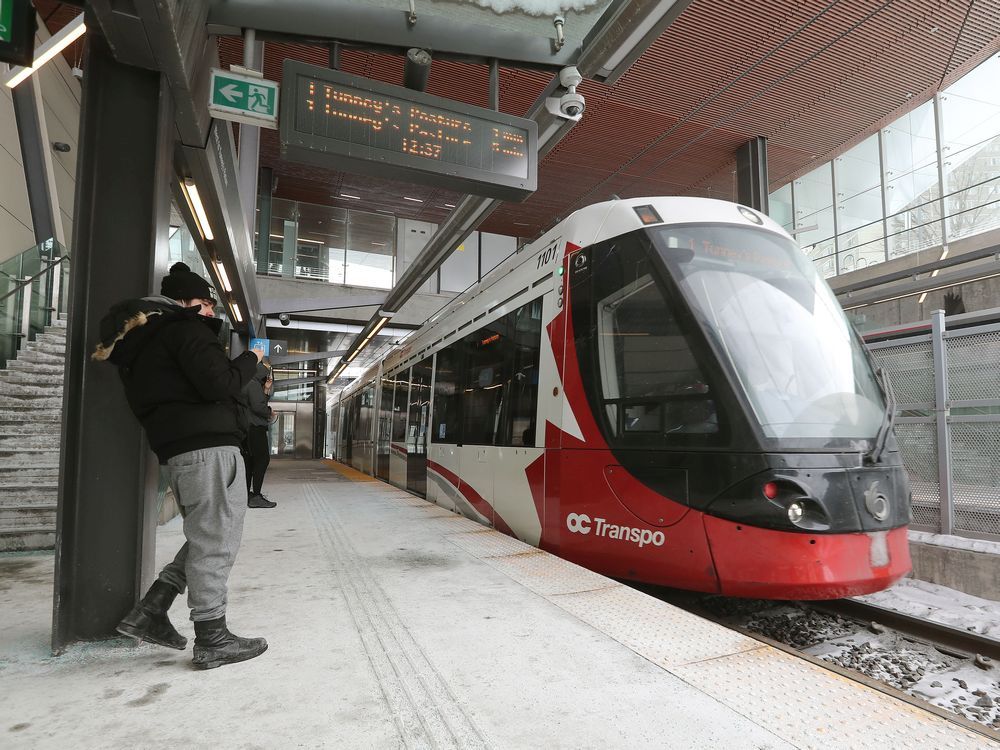 Part of the commission's investigation has zeroed in on the project budget and whether it was sufficient for the job.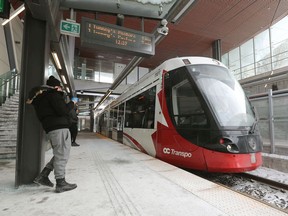 Article content
City hall's most worn-out phrase over the past dozen years, "on time and on budget," was under scrutiny Wednesday, with a former city executive answering questions at the LRT inquiry about the preliminary $2.1-billion Stage 1 project estimate.
Article content
Nancy Schepers, who was the deputy city manager overseeing the LRT file until the end of 2014, was the one testifying, but it was mostly commission co-lead counsel John Adair doing the talking during their exchange on Day 3 of the public inquiry.
Adair noted the city's 2009 project estimate of $2.1-billion and suggested municipal election candidates in 2010, like eventual mayor Jim Watson, were campaigning on holding that cost.
Adair said Schepers was not prepared to call $2.1 billion a budget at that point, yet prospective council members in 2010 were acting like it was a figure that could be set in stone.
"In the absence of true estimates, I agree," Schepers said.
The $2.1-billion estimate in 2009 was a "Class D" estimate, meaning it could have been off by 25 per cent, or about $500 million, in either direction. At the time, there was still engineering work required to firm up the costs and make $2.1 billion a project budget.
Article content
With the help of significant design changes to the downtown tunnel, the estimate ended up holding right to the contract award, with Rideau Transit Group becoming the winning bidder after council's approval of the deal in December 2012.
The city would eventually exhaust an additional $100-million contingency for the project, pushing the cost past $2.2 billion.
Part of the commission's investigation has zeroed in on the project budget and whether it was sufficient for the job.
Adair challenged Schepers to comment on the oft-repeated promise "on time, on budget" and he suggested the city should have instead emphasized to the public how complex the city's largest-ever project was, rather than timelines.
Schepers took issue with his suggestion, saying the public deserved to know a schedule, especially as buses were detoured off the Transitway and were rumbling past homes during LRT construction.
Article content
Schepers, who's a professional engineer and oversaw municipal infrastructure as deputy city manager, was very familiar with the phrase "on time and on budget," definitely for LRT, she said, "and for every project I have been responsible for."
After her role as deputy city manager, Schepers was executive adviser to the city manager in 2015 before she retired from city hall.
Schepers subsequently worked for Boxfish Infrastructure Group, a city-contracted LRT firm run by Brian Guest, for a very short period. She said she made $1,700 for the work, which she wasn't asked about in her evidence on Wednesday.
In an April interview with another commission counsel, she said the Boxfish work wasn't related to Ottawa LRT.
Article content
On Wednesday, city lawyer Peter Wardle asked Schepers about Guest's work on the city's LRT project and she credited Guest with design changes that improved the cost and schedule while helping the city understand its role in a public-private partnership.
Wardle asked Schepers if she thought Guest was brought into the city's LRT job for political reasons. She said no. Guest had worked for former mayor Bob Chiarelli, who became an Ontario Liberal cabinet minister, and former prime minister Paul Martin. Watson is also a former Ontario Liberal cabinet minister.
Earlier in the day, Infrastructure Ontario senior vice-president John Traianopoulos testified about a contract decision not to have a "bedding-in" period for the maintenance period and relief from payment penalties.
Article content
Infrastructure Ontario, a provincial agency, was the city's lead procurement advisor for Stage 1.
In some cases, a bedding-in component in a contract could go easy on some of the payment deductions linked to maintenance issues as a system starts operation, the commission heard.
Traianopoulos said there were discussions about having a bedding-in period, but the city believed the LRT system should be fully operational on the first day.
He agreed with Wardle that the experienced group of companies that make up RTG went into the job with "eyes wide open" to the requirements of the LRT contract.
The public can watch all hearings of the LRT inquiry on video screens set up at Fauteux Hall at the University of Ottawa, online at www.ottawalrtpublicinquiry.ca or on Rogers TV, channels 470 in English and 471 in French.
On Thursday, the commission will hear from Yves Declercq of train maker Alstom and Manuel Rivaya of RTG's construction arm, OLRT Constructors.